Shikishi 4

癩院の浪に海月と誰かの靴   平畑 静塔

raiin no nami ni kurage to dareka no kutsu Hirahata Seitô


waves from a leprosy hospital —
a jellyfish and someone's shoe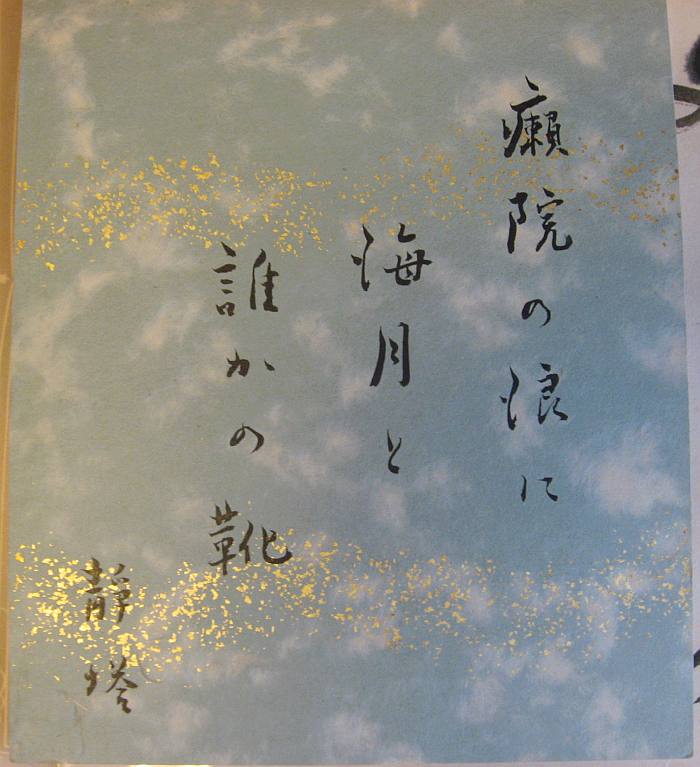 Note.
Today, the derogatory term 癩 [rai; comp. with "leper"] is no longer politically correct. In Japan, patients with Hansen's Disease (HD) were severely discriminated against and sent to isolated hospitals. In 1997, the law which made mandatory the isolation of HD patients was abolished. Discrimination against such patients does however remain.